capturing the majesty of the bald eagle
LIVE Bald Eagle Cams
New Pond Cam | Maintenance
We are eagerly awaiting the new season and as you may see once cams are rolling, there are only remnants of the nest in the tree! Summer thunderstorms are notorious in Florida, and this one has been no exception. Wind and rain have blown out what remained after last year. We are, however, anticipating the rebuilding and all the excitement of nesting that follows. 
As you may be aware, the "Remote Tree" was also struck by lightning last summer and has died. In our summer maintenance, we discovered that the tree seems very fragile and could possibly go down anytime in a way similar to Snag 2. Again, Florida thunderstorms are beautiful, but the wind can be devastating.
But not to despair! We have an exciting idea and plan!
There is a nearby pond that the eagles frequently visit and once the eaglets have fledged, it becomes a training ground for their fishing skills. This is also where the cows go to drink and cool themselves in the Florida heat.
What we are looking to do is run another cam (and all associated fiber lines – 1000 feet! – and equipment) to the nearby pond to provide a different scenic view and possibly gain a better understanding of the eagles' feeding routines.
Just a taste of a NEW Pond Cam…
GOAL – $7,500
$25 = 3ft, $50 = 7ft, $75 = 10ft, $150 = 20ft, $300 = 40ft
*Distance purchased includes ALL fiber, accessories, equipment, and portion of cam
We would like to ask all of our Friends and viewers of EC, if they would be willing to help with the additional set up as well as annual maintenance costs? As you know, it's quite an undertaking to "keep the cams rolling" and all of the equipment that goes with it. We estimate the project costs this year to be $7,500.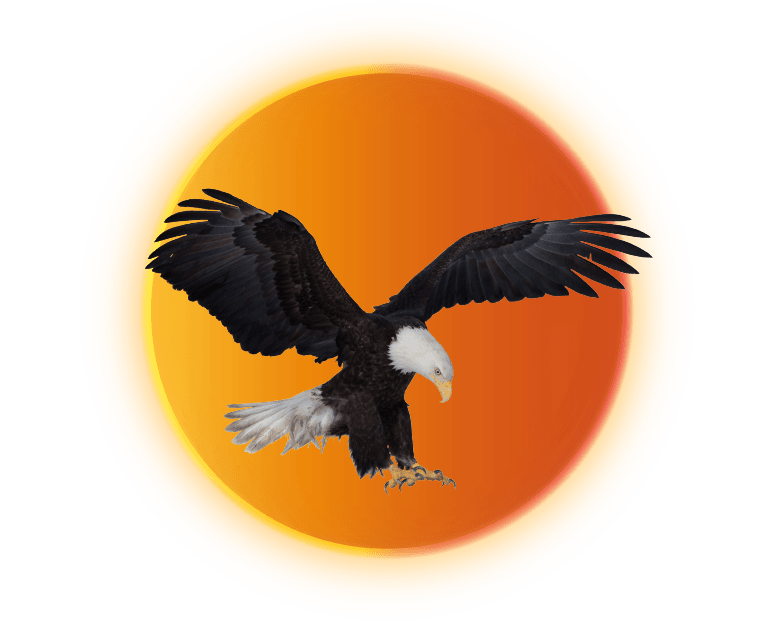 Season #4 proved to be successful! We were thrilled when Abby & Blaze finally confirmed their pairing. It was interesting to see the personalities and habits of Abby & Blaze and how they differed from Vic & Nic.
Fern & Thunder seemed to thrive and fledged successfully. We hope their adventures are continuing on!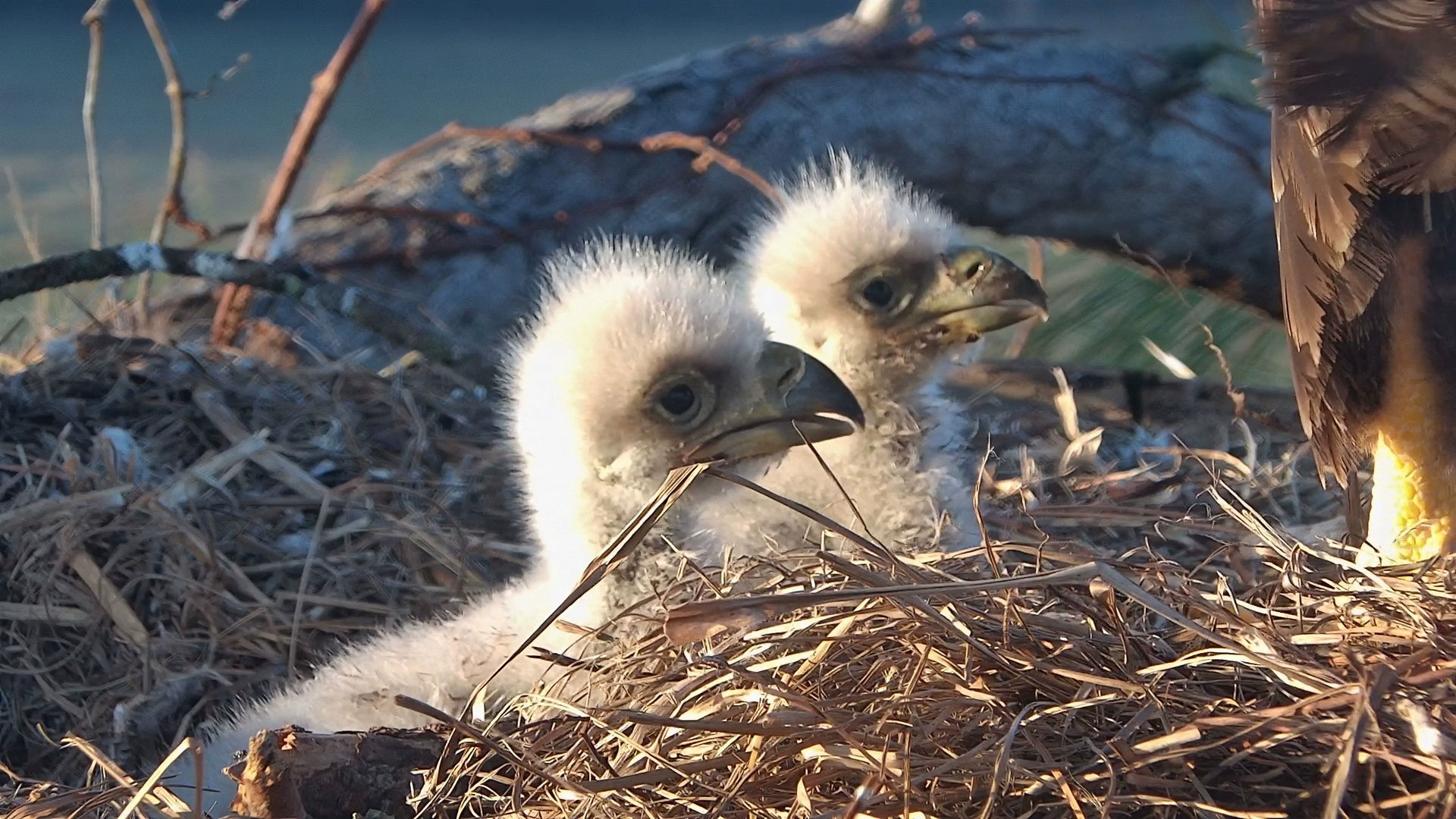 Fern & Thunder | Season #4
Eagle Country Weather
75°
Mostly Cloudy
7:21 am7:20 pm EDT
Feels like: 75°F
Wind: 6mph ENE
Humidity: 96%
Pressure: 29.89"Hg
UV index: 0
88/75°F
90/75°F
88/73°F
88/72°F
88/70°F

FAQs:
We receive many questions about the eagles, the history of the nest and on-camera sights and sounds. Many of these questions we have tried to answer below.
What happened to Victoria & Nicholas?
eaglecountry4031
2021-10-21T15:34:02+05:00
The 2020-2021 season brought many unexpected turns of events. We believe we had a sighting of Nicholas prior to cams going live, but we are not certain. We believe we may have seen Victoria early on, but again, we are not certain. All we do know is that they did not return for the nesting season. Although we don't know their fate or whereabouts, we like to think they are simply enjoying their adventures elsewhere!
If you were fond of Vic & Nic and would like to revisit their story, you can read about and view them here: Vic & Nic
SUPPORT EAGLE COUNTRY!
click below
OFFICIAL Eagle Country Gear
Find a variety of gear from t-shirts to mousepads! Support Abby & Blaze and help spread the word of Eagle Country!
Annual Eagle Country Stats
YEAR
Eagle Pair
Eggs
Date Eggs Laid
Date Of Hatch
Fledge
2022-2023
Abby & Blaze
*
*
*
*
2021-2022
Abby & Blaze
Two Eggs
1st: 1-5-22
2nd: 1-9-22
Fern: 2-11-22
Thunder: 2-14-22
Fern: 5-3-22
Thunder: 5-5-22
2020-2021
Abby/Many Suitors
*
*
*
*
2019-2020
Victoria & Nicholas
Two Eggs
1st: 12-28-19
2nd: 12-31-19
Hickory: 2-3-20
Mossy: 2-5-20
Hickory: 5-1-20
Mossy: 5-7-20
2018-2019
Victoria & Nicholas
Two Eggs
1st: 1-28-19
2nd: 1-31-19
Dandy: 3-6-19
Spur: 3-8-19
2 Successful Fledges