Friends of Eagle Country is an extension of Eagle Country that offers a "bird's eye view" into the surrounding area, as Abby and Blaze would see from their vantage point. Florida is very rich and diverse in both wildlife and landscape and, quite frankly, we just wanted to share the beauty and sometimes humor of the wildlife with you.
We hope you enjoy these photos and short videos and find the beauty as stunning as we do!

The founder of Eagle Country is behind the lens of all of these photos and/or short vids. Actually, the love of photography was in part a driving factor in beginning the adventure of the eagle cams, which evolved into Eagle Country. He has coined his photography work "In The Image Wildlife Photography" and the works you see throughout this site can be accredited to him.
The majority of the photos are taken within one mile of the nest.
To learn more about Eagle Country, go here: About EC
SPOTLIGHT WILDLIFE
Snowy Egret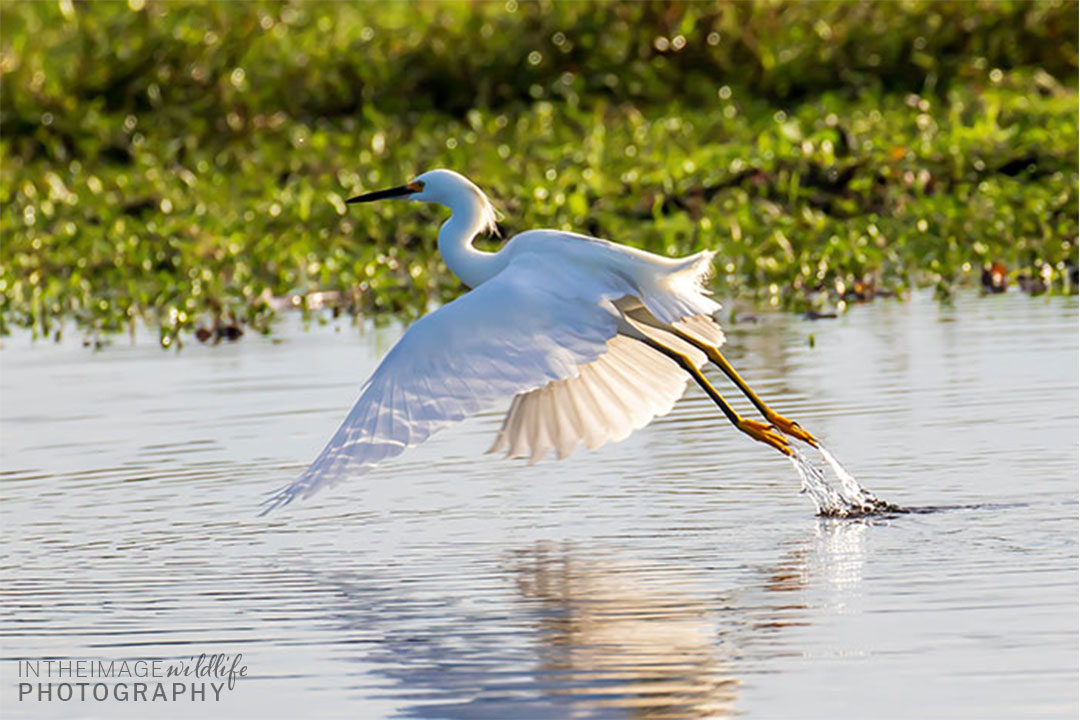 This beautiful egret was captured near the same river that is about a mile from the EC nest. Fishing is great for a variety of birds at the river, but this one may have just been cooling off on a hot Florida day.
SUPPORT EAGLE COUNTRY HERE!
click below